Since December of 2019, I have been working full-time on Asurion Field. This enterprise mobile application allows employees to view, execute, and complete same-day delivery jobs, as well as remote mobile device repairs. Here are some things we've done since I've been on the team. 
Here are some high-level outcomes from the past 12 months
•Led design efforts on a product that successfully enabled over 550k+ same-day remote jobs for customers in 2020 (up from 186k in 2019 (+295%). 
•Enabled new job types resulting in a projected increase of 1.1M annual jobs in 2021 (+200%).
•Led a rebrand effort that included a cross-functional working group of employees and stakeholders.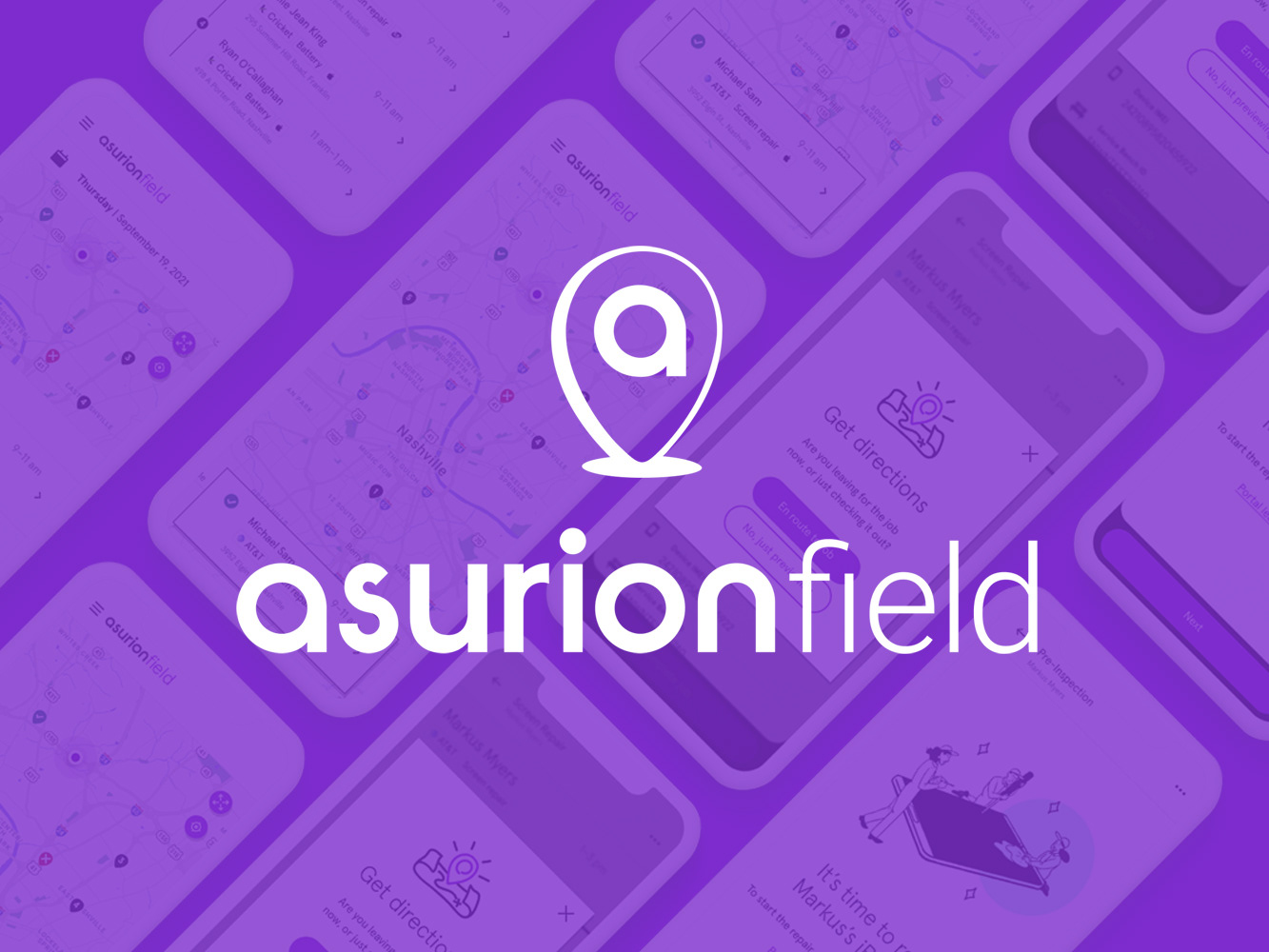 Asurion Field is our proprietary enterprise software used by two cohorts of users: Ubreakifix remote repair technicians and Asurion In-Home Experts. A mouthful. I know. Here's an overview of our two primary user groups.
Same-Day Expert Setup (SDES)
Let's say you break your phone (oh no!). Like, really broken — a screen repair isn't going to cut it. As long as you break if before 4pm, and we have the inventory, we can get you a new device that same day, before 9pm. Our setup Experts help customers get their replacement device activated and all their data transferred over from their broken phone. 

Our other user cohort is made up of Remote Technicians who work at Ubreakifix stores. They bop around in vans and repair folks' devices when they aren't a total loss. Those folks also use our app to fulfill those customer claims.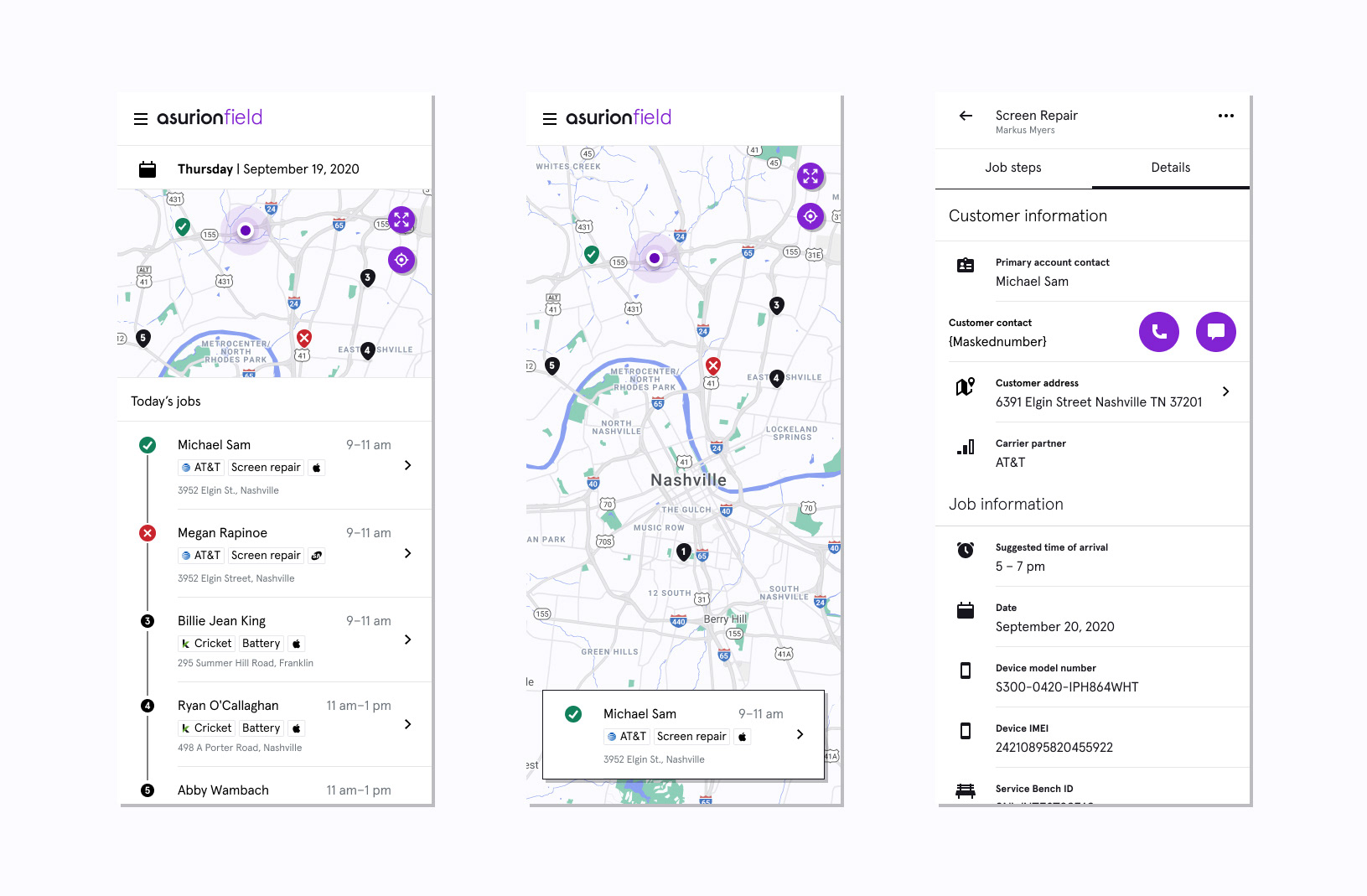 Some stuff I've worked on this year

​​​​​​​
Same-Unit Repair Migration

This one was a challenge. The team worked on enabling this job type for nearly 8 months, and now that it's up and running, we expect to see the app handle upwards of 1.1M jobs in 2021! There were many systems involved and a lot of enablement work to be done by our amazing developers, but I'll focus here on the design.
How to do design in a pandemic
The header is misleading — I'm STILL trying to figure out the best way. Usually, I would jump in a Tech's van, get eyes on the job, and talk to actual, human users who were on the job. Instead, I bought a GoPro, found a willing tech, and had him complete a diary study for us so we could get eyes on it from a distance. We learned a lot about the challenges that go along with this kind of work, and it was a great way to understand some of the intricacies of the work.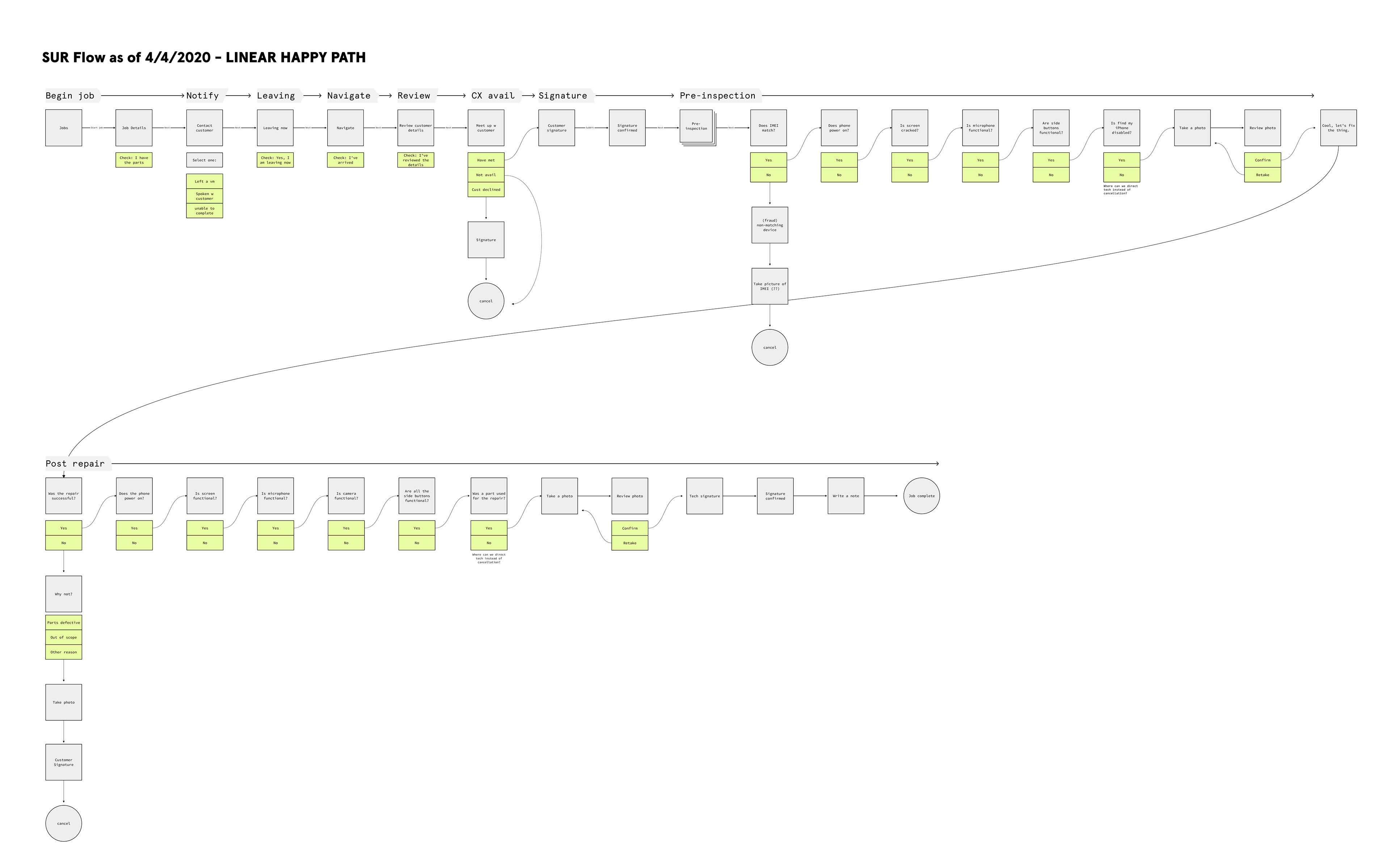 It's the little things
Once we were into the beta test, and had an opportunity to get the flows in front of users, we were able to identify some of their pain points and start fixing them. It was a HUGE issue for these remote techs that they couldn't tell the app to open Waze instead of their native navigation app, so we added that functionality for them. They also wanted to be able to swipe between customer details and job details, so we enabled that as well. Their feedback was instrumental in getting SUR ready to scale in a ways that didn't disrupt techs day-to-day work.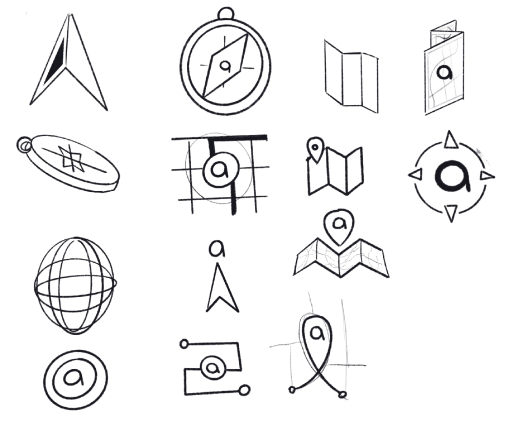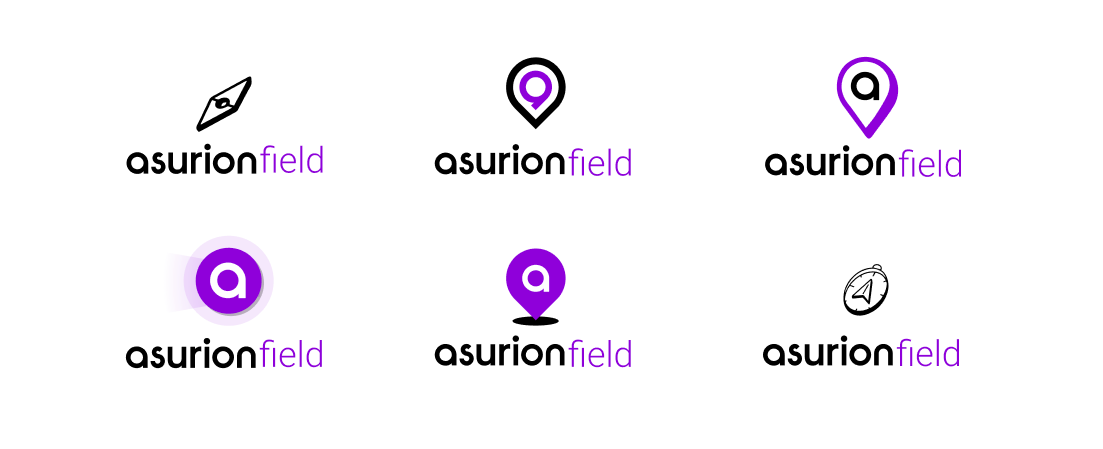 In Q4 of 2020, we updated the logo and name of the app. Within our product org, we had two apps that were named Anywhere Expert, as the initial product vision had been to have the two user groups work interchangeably on mobile and desktop versions of the same app. However, after we scaled, we realized that the mobile users (our app) needed to be separate from the desktop users (Anywhere Expert).

Since our users are mobile repair technicians and delivery and setup Experts, we renamed the app Asurion Field to reference this field network of employees.