A national ad agency contracted us to generate concepts for Explore Georgia's Homegrown Georgia Music sweepstakes. Executions lived on the Explore Georgia site as well as their Facebook and Instagram pages.
Develop three high-level concepts for social media to drive interest in the sweepstakes as a way to drive travel guide orders.
The deep, rich history of music in Macon, Georgia, and the who's who of Macon's music royalty.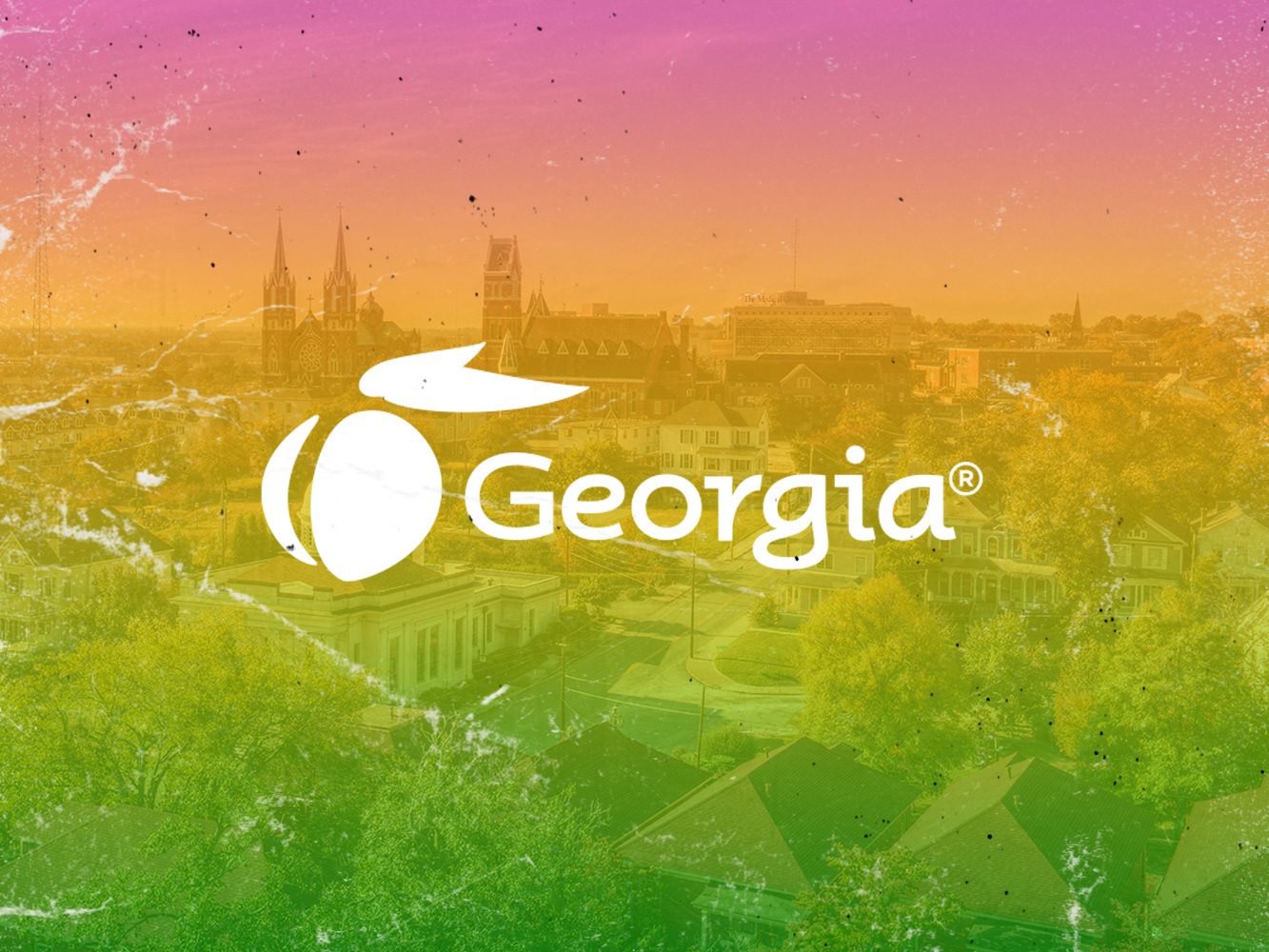 Concept 01: Macon Music (CLIENT SELECTION)
Home to countless music legends, Macon is where Otis Redding, Little Richard, the Allman Brothers, Buddy Green, and many other heroes of mid-century sound cultivated their roots. Take a left off the city square to find the Georgia Music Hall of Fame, the Allman Brothers' Big House Museum, and you've found the heartbeat of Macon Music.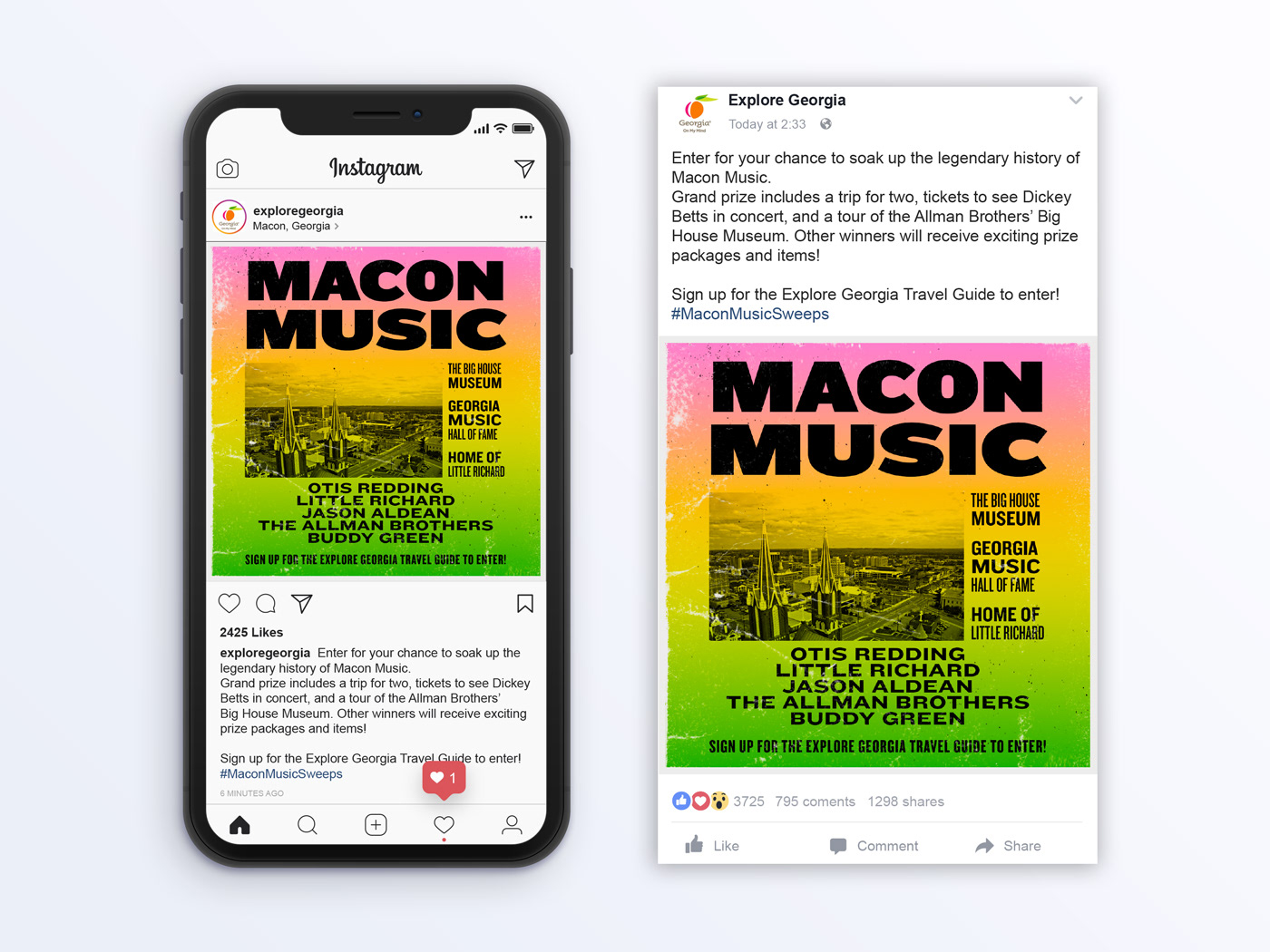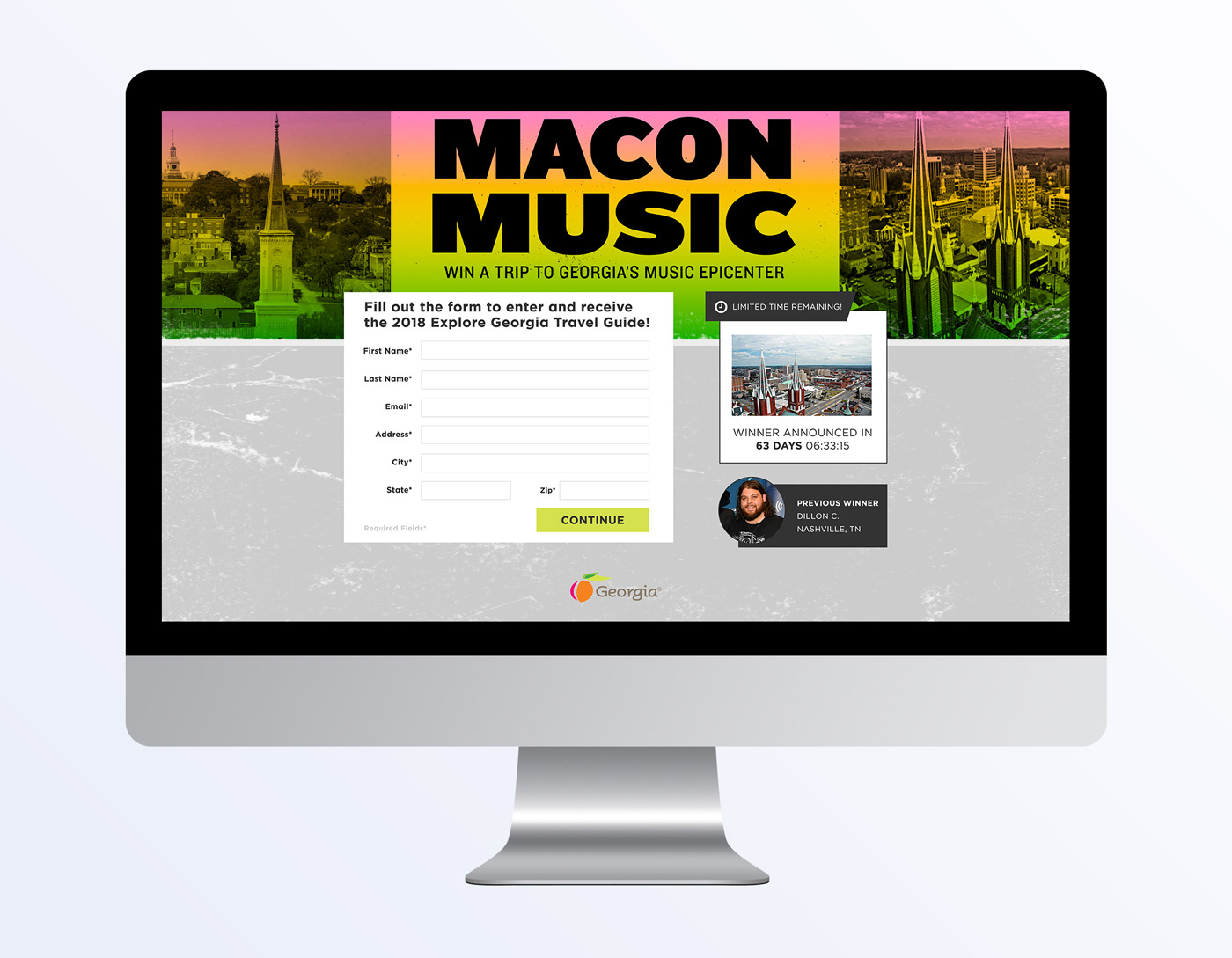 Concept 02: Homegrown Georgia Music
Take a trip down to Georgia and get a whole new look at its homegrown music history.  Enjoy the soulful music of artists like the Allman Brothers and Otis Redding, born and bred in the state's little-known music epicenter: Macon. Whether you're movin' and groovin' to Little Richard on stepping on the dance floor for James brown, they simply don't make musicians quite like they do in Georgia.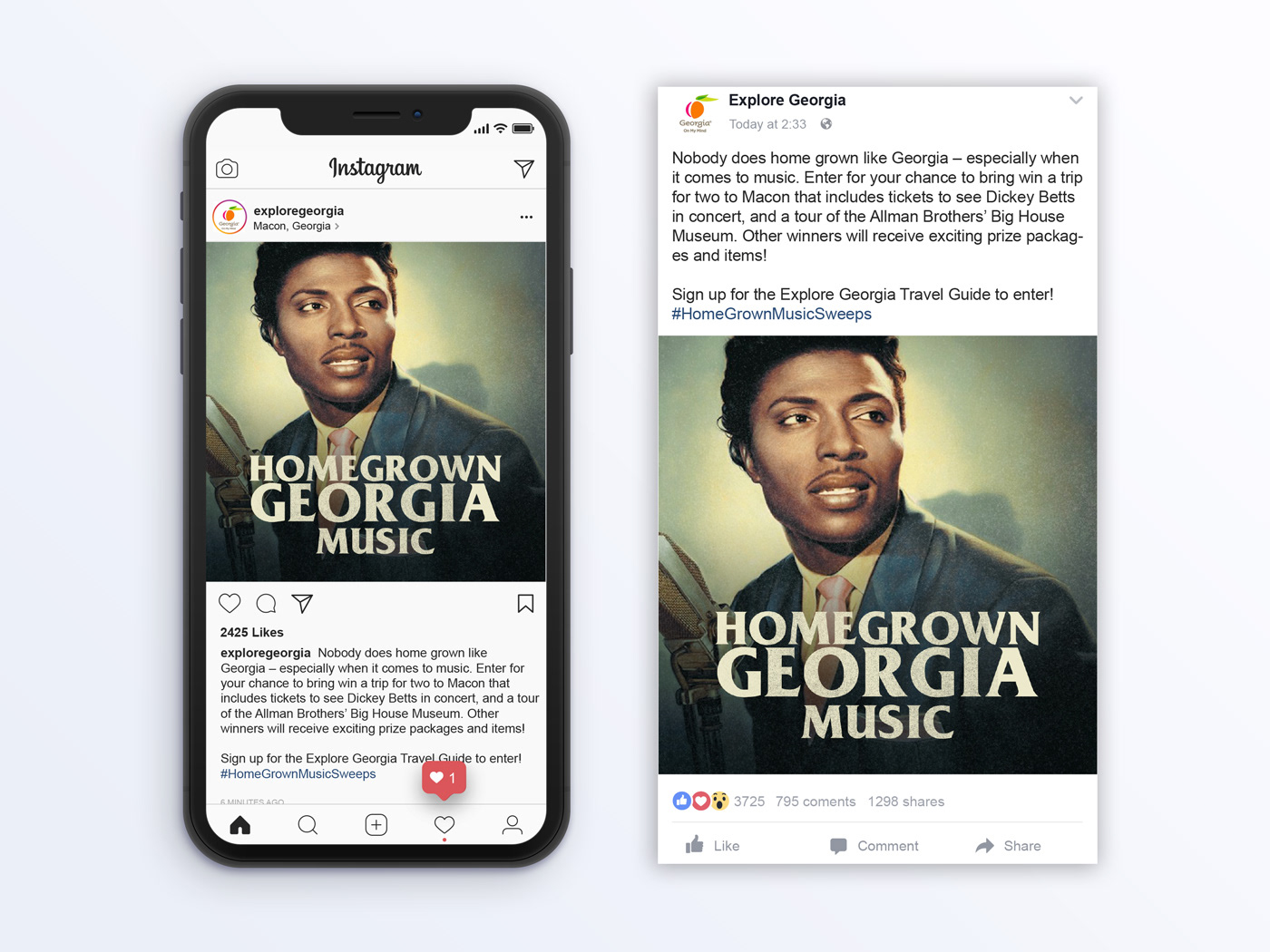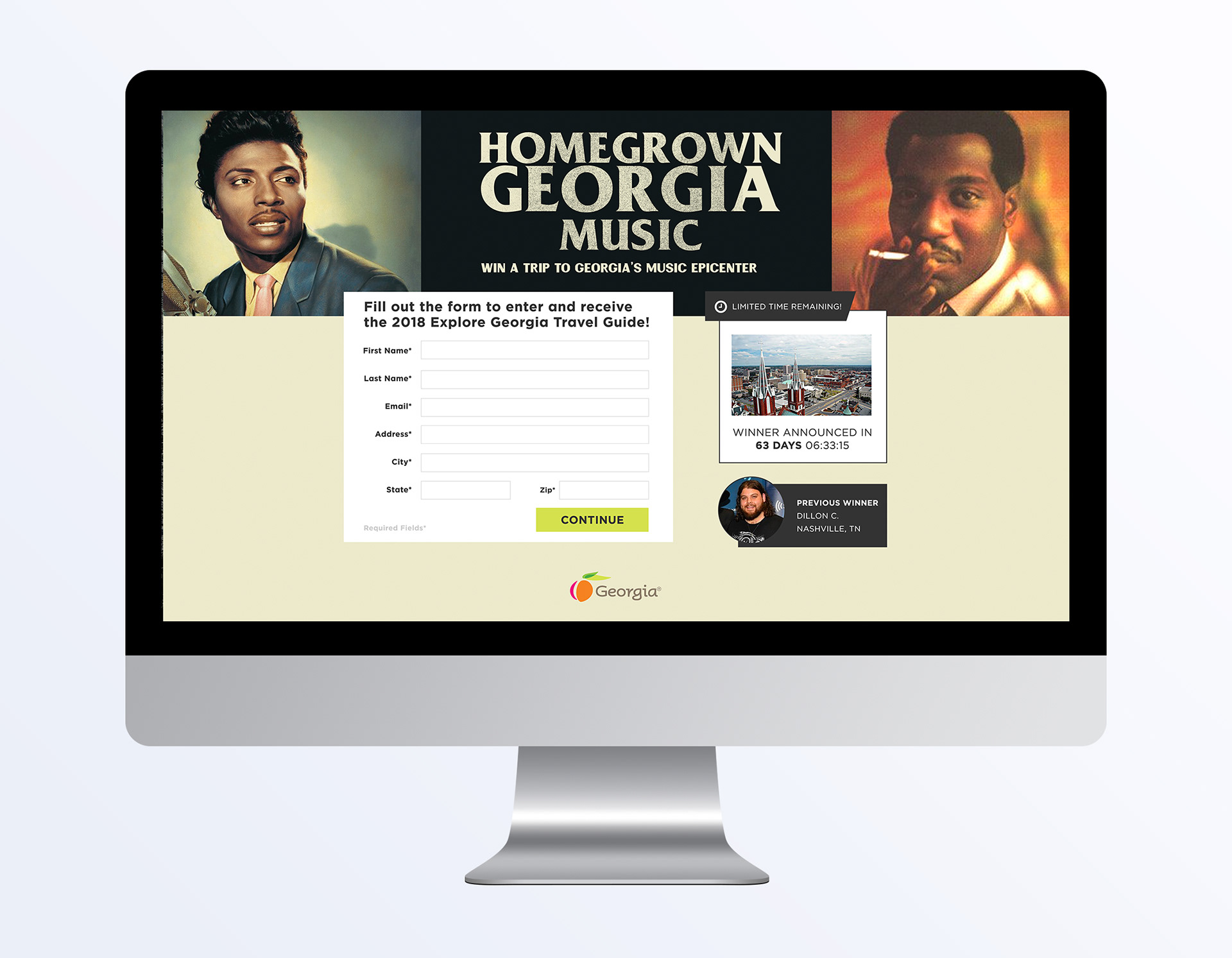 Concept 03: Bring It On Home to Macon
It's always good to remember where you came from. With hometown greats from the Allman Brothers and Jason Aldean to Little Richard and Otis Redding, the tapestry of music in Macon is colorful and rich. Whether it's the local congregation or the lunch counter at H&H, Macon's genuine sense of home and community lends itself well to growing and nurturing musicians. So bring it on home to Macon and discover some of Georgia's deepest musical roots.