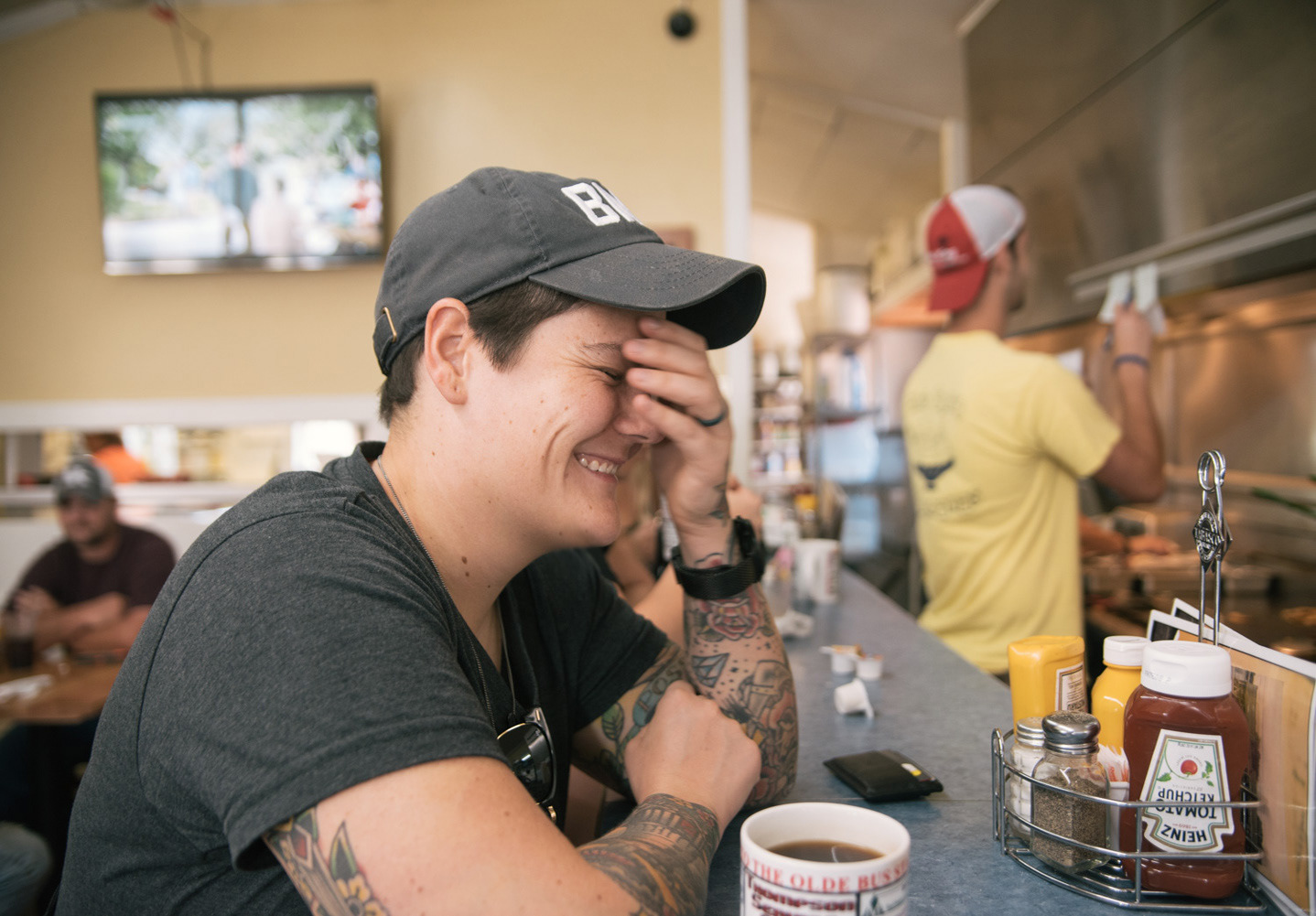 I make things.
I'm not sure what I'd do if I wasn't designing. From my first copy of Photoshop 6 (downloaded from a burnt CD as a 13 year-old), I knew exactly I wanted to be when I grew up – a designer.
A graduate of O'More College of Design, I maintain that art school is the next best thing to actually going to Hogwarts, and I like to talk about fonts.
A lot.
I always measure twice before I cut, and (thanks to my early days in the ad business) I mount a mean presentation board. I believe in consistency, simplicity, and the sanctity of the geometric sans serif. 
Since making the jump to full-time freelance, I've enjoyed working with a wide range of clients on packaging, branding, and much more. When I'm not doing client work, I'm teaching college-level design at the Art Institute of Nashville. 
A Nashville native, I enjoy motorcycles, boat days on the lake, hanging out with my dog, traveling, and – most of all – making things.
Services
Branding & Identity
• Print Design & Production • Art Direction• Custom Dielines•Handmade graphics • Graphics in Adobe Photoshop, Illustrator, InDesign •
Web Design
•
Advertising • Packaging
•
Layout
•
Poster Design
•
Web Banners
•
Print Design
•
Admats
• Touring Collateral • 
Consulting
Clients
American Cancer Society• Beachy • Bonnaroo
•Creative Nation
• Cummins Filtration • FlyteVu
•Go Long Entertainment
•Human Rights Campaign • Lauren Daigle
•Logic Prep • Love & The Outcome
•maddjett • Mt. Juliet Parks & Rec
•Redjett
• Riser House Records • Soundly Music
•Speak Easy Distillery • Steve Moakler
• Universal Music Group
•Word Entertainment