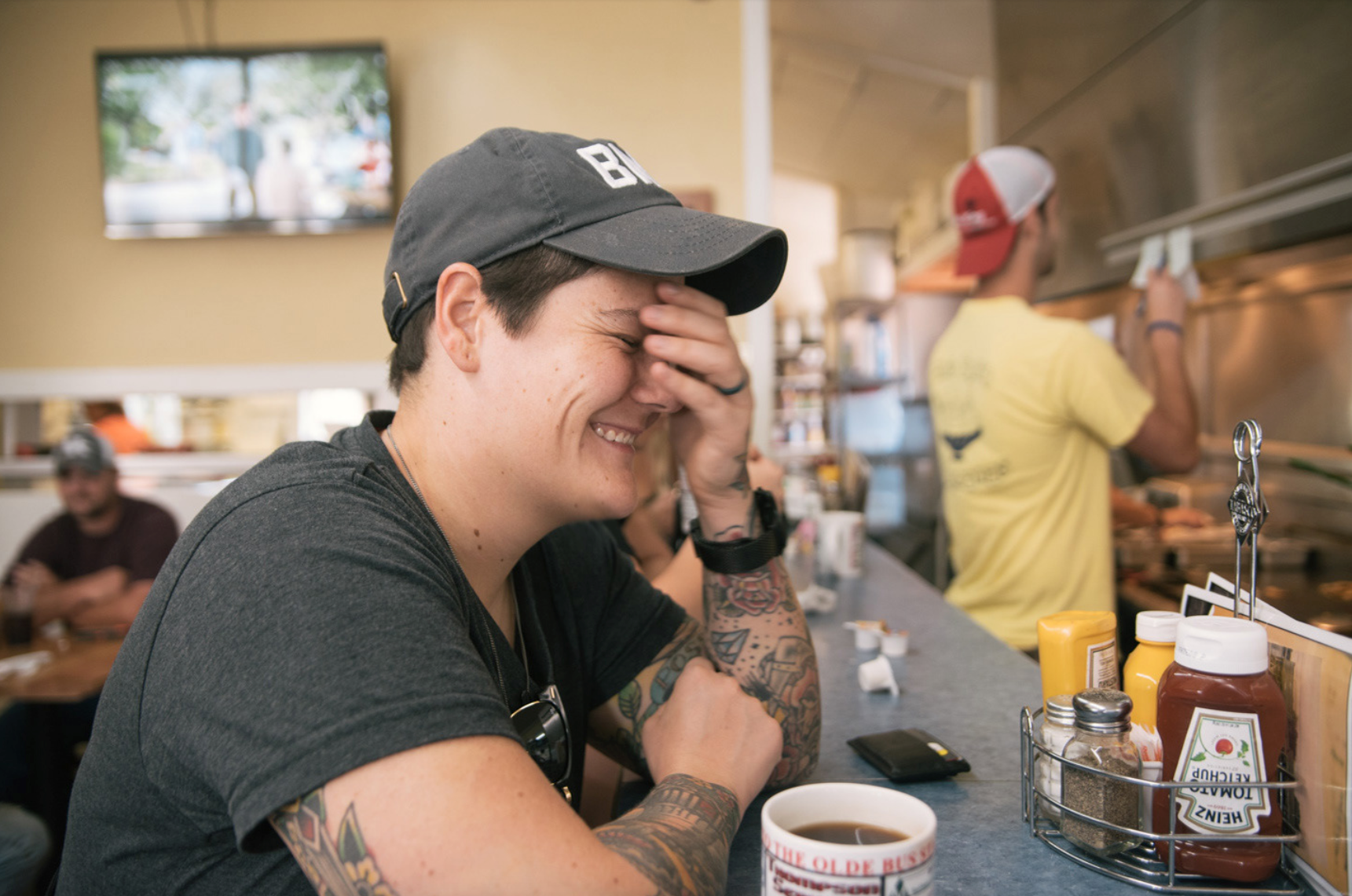 I make things.
I'm not sure what I'd do if I wasn't designing. From my first copy of Photoshop 6 (downloaded from a burnt CD as a 13 year-old), I knew exactly I wanted to be when I grew up – a designer.
And that's exactly what I've been throughout my career, though it's taken many forms. I've moved around from visual design to branding, to art direction and production design. But where I've settled in is in product design and user experience.
A graduate of O'More College of Design, I maintain that art school is the next best thing to actually going to Hogwarts, and I like to talk about fonts.

A lot.

I always measure twice before I cut, and (thanks to my early days in the ad business) I mount a mean presentation board. I believe in consistency, simplicity, and the sanctity of the geometric sans serif. 
A Nashville native, I enjoy riding motorcycles, hanging out with my dogs, traveling, and – most of all – making things.
UX Design
Product Design
User Research
Creative Direction
Art Direction
Graphic Design
Branding & Identity
Making Things*
More info available upon request
*Pretty much anything, just ask
American Cancer Society• Beachy • Bonnaroo •Creative Nation • Cummins Filtration • FlyteVu Agency
Human Rights Campaign • Lauren Daigle •Logic Prep • Love & The Outcome •maddjett • Mt. Juliet Parks & Rec
Nashville Pride •Redjett • Redpepper • Riser House Records • Sony Music Nashville • Soundly Music
Speak Easy Distillery • Steve Moakler • Universal Music Group •Word Entertainment