Luke Bryan | Farm Tour Rebrand
After seven wildly successful summers on the Farm Tour, Luke Bryan and his team decided it was time for the design to undergo a facelift. Building on an established tour brand, I revamped the aesthetic to give the Farm Tour a new and improved look and feel as they roll into their eighth summer of sold-out shows.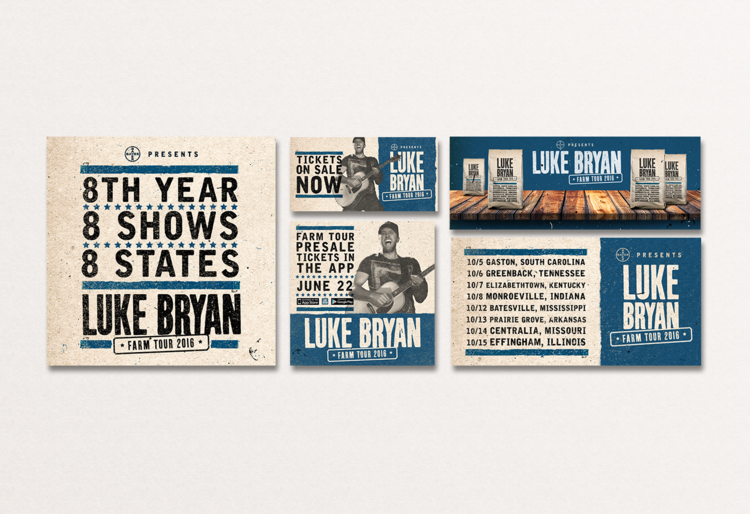 Logos are great, but it's what you do with them after they're designed that makes a brand. I was able to get Luke and company all fixed up with a new set of cohesive, branded materials to use on his website, social properties, and in digital ads.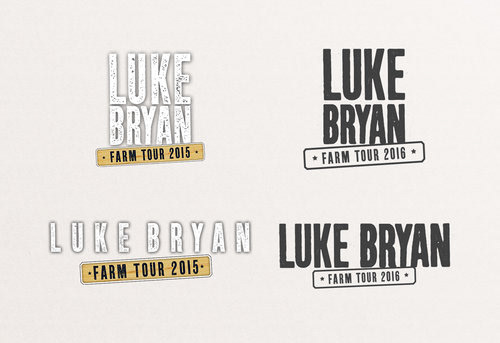 The tour's original logo served Luke and his team well for seven years, and many of his long-time fans would recognize it a mile away. That's why I decided to keep the basic structure of the logo, clean it up, and add some more organic textures to it to create the new and improved version.

Luke Bryan has become a living legend in country music, so he needed a look to match. I went with a bold two-color palette inspired by classic country music posters to create a series of posters fit for a modern-day icon.