Lauren Daigle | Behold Album Package
GRAMMY-Nominated artist Lauren Daigle's upcoming Christmas album, Behold, is a collection of 10 iconic holiday favorites, blended with Lauren's unmatched vocals and an infusion of New Orleans Jazz. I was overjoyed to be part of the project that's sure to be a big hit this holiday season.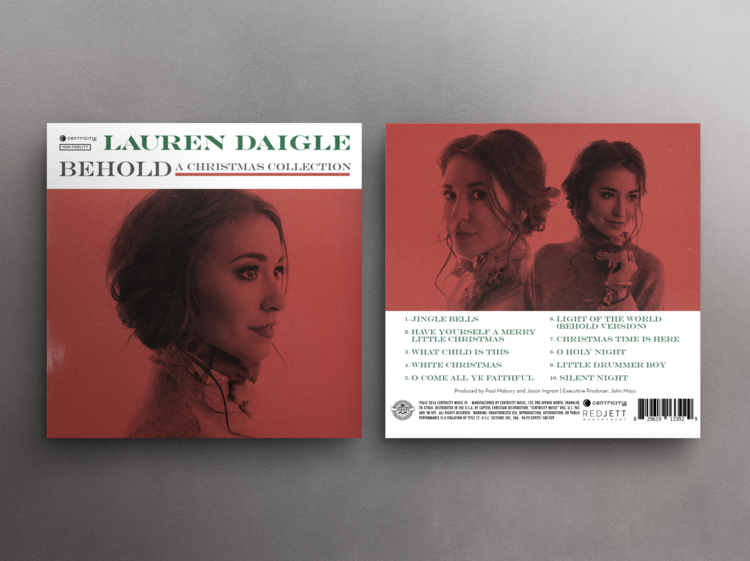 I wanted to create a package that reflected the sounds inside it, and pulled inspiration from childhood holiday memories and classic album covers to create a package that would have been just as at home on a shelf next to Etta James as it is next to Michael Buble. Lauren recorded a record that mixes the gritty, classic sounds of New Orleans jazz with Christmas standards we all know. The music inside feels familiar, nostalgic, and comfortable. She needed a package that reflected that.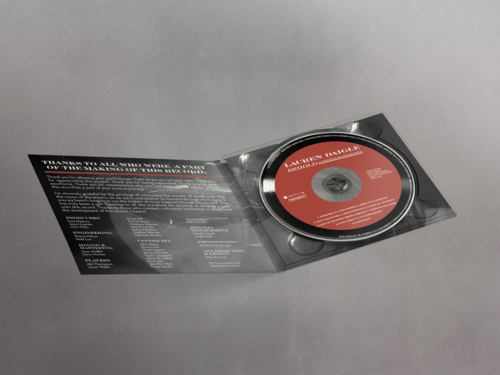 Pulling inspiration from mid-century jazz albums, I chose fonts that would resonate with the standards Lauren recorded. The package was typeset in Neutraface and Engravers MT, with just a splash of handmade script, Crystal Sky to pull in some of those New Orleans vibes.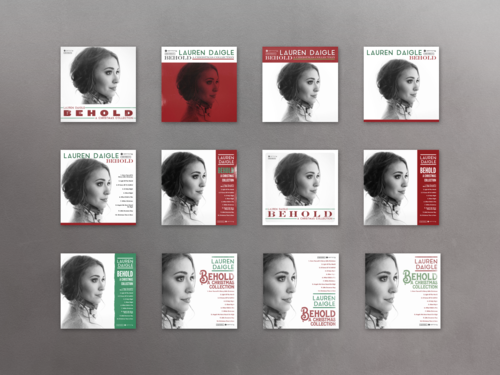 The exploration of Lauren's cover layout led us to dozens of covers. Thanks to the photography of Ashley Mae Wright, we had a lot of fantastic images to choose from. The final product was one that we all felt mirrored the music inside – classic, bright, and soulful.