ACM + Cracker Barrel
What happens in Vegas...is hopefully seen around the globe – at least in this case. I was able to work with Cracker Barrel and the team at Marbaloo Marketing to come up with this east-meets-west mix of Las Vegas glam and Nashville charm.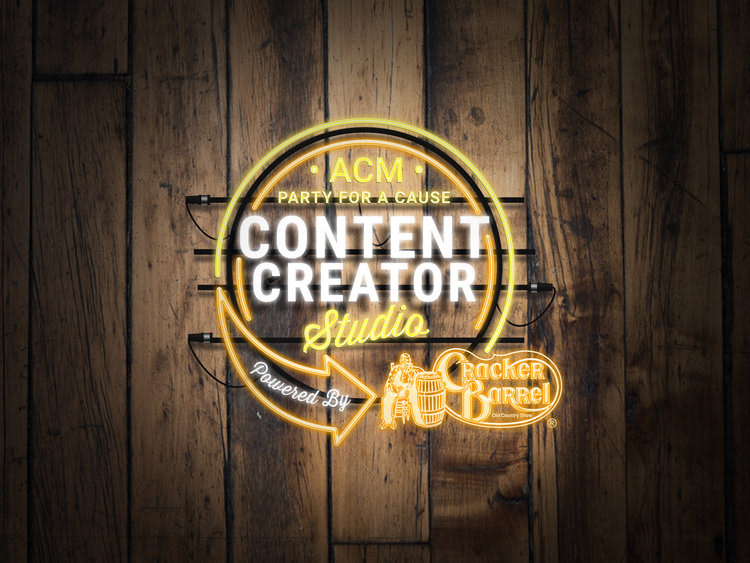 I partnered up with Cracker Barrel and the team at Marbaloo Marketing to help them out with the art direction and design for their Content Creator Studio. For three days before the ACM Awards, the Studio hosted some of social media's biggest influencers as they conducted one-on-one interviews with the biggest names in country music. Check out the site 
here.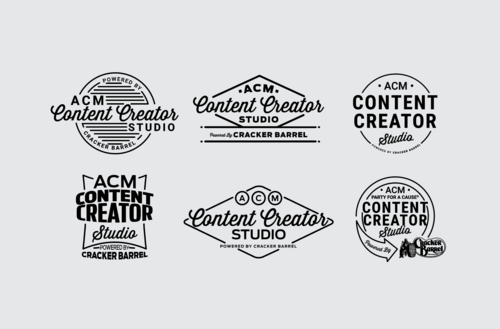 Branding is always a process, and very rarely is a designer's first idea the best solution to a design project. Going through the branding process with Cracker Barrel on this was an exercise in hierarchy. With so many words in the logo, it was important to make sure I found solutions that put the right visual weight in the right places, and that everything in the logo was legible.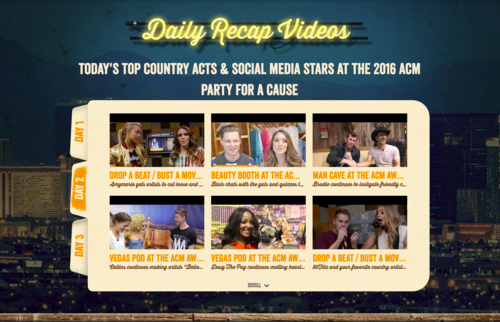 The largest piece of this project for was the Content Creator Studio's website. We needed to build Cracker Barrel a site that was not only well-branded and visually pleasing, but that served as a container for the real star of the show: the content. The solution the team and I came to played daily recap videos, featured a social media aggregate of posts using the official hashtag, and a photo stream.